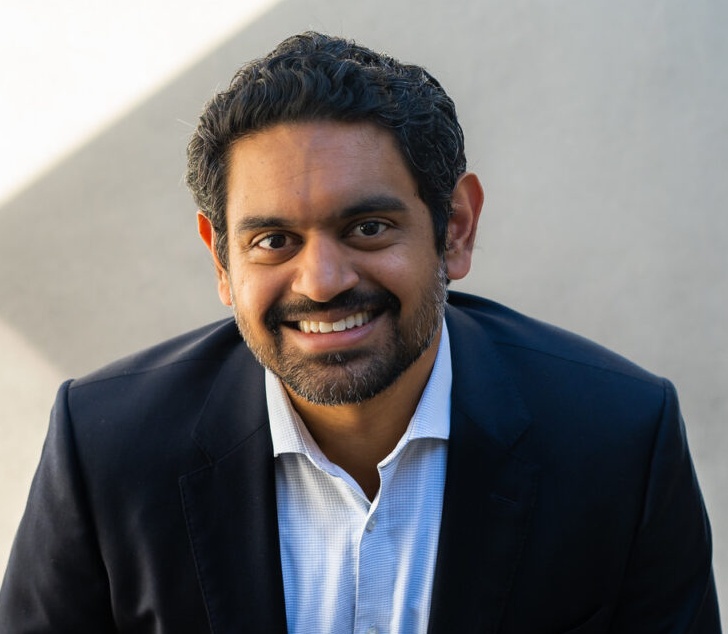 Dr. Achal Patel received his medical degree from Boston University, graduating from a rigorous seven-year undergraduate and medical school combined program. He completed his residency training at University Hospitals at Case Western Reserve University in Cleveland, Ohio.
Thereafter, he completed a one-year fellowship in Cornea, External Disease, and Refractive Surgery at the University of California – San Diego. Throughout his ophthalmology training, he scored in the 99th-100th percentile in the category of Cornea and External Diseases in annual examinations. Following his training, Dr. Patel continued to obtain extensive experience in cornea, cataracts, and care of the anterior segment of the eye. He has performed hundreds of corneal transplant procedures and has extensive exposure to care and management of ocular trauma and emergent conditions – covering nine hospitals in the greater Phoenix metro.
He is certified to perform laser cataract procedures as well as ORA intraoperative aberrometry to bring the latest technology and best surgical outcomes to his cataract patients. Dr. Patel is a highly skilled surgeon and is dedicated to providing total safety and comfort to his patients. His clinical approach is heavily focused on patient education and care, so that each patient is empowered to receive the most comprehensive care. A native of Phoenix, Arizona, Dr. Patel has a deep respect and enthusiasm to treat the community he has known since childhood. In his free time, Dr. Patel and his wife enjoy traveling, hiking, exploring different cuisines, and spending time with their daughter.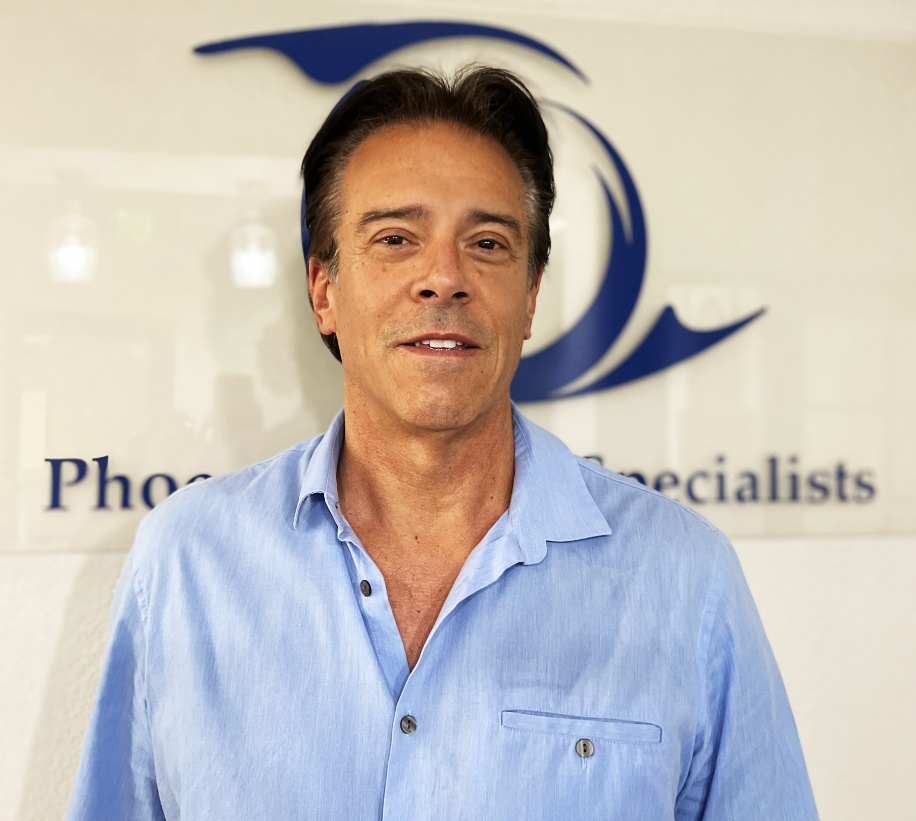 Dr. Ric Rios has nearly 40 years of practice in the greater Phoenix area and surrounding cities. He attended Western Illinois University where he made the Dean's List and was awarded an Army ROTC scholarship and leadership award. He also received an honorary golf scholarship and continues to enjoy a good round of golf. Dr. Rios graduated from the Illinois College of Optometry in 1982 with cum laude honors and was inducted into Tomb and Key and Beta Sigma Kappa Honor Societies.
Having received various awards and honors throughout his Optometric career, Dr. Rios has also been nominated for "Optometrist of the Year" in Arizona. He proudly serves as the medical director at Eye Care for Kids; a charity that provides free eye care and glasses to school-aged children throughout Arizona. Dr. Rios has volunteered for over a dozen charities and has also served on the advisory board and as an adjunct professor at the Midwestern College of Optometry.
Dr. Rios enjoys getting to know his patients on a personal basis while spending the time necessary to identify and address their individual vision needs. While Dr. Rios enjoys all facets of eye care, he is particularly dedicated to working with difficult contact lens fits for keratoconus and post-surgical and corneal disease and trauma cases. In his spare time, Dr. Rios enjoys spending time with his adult children, his two grandchildren, and his fiancé. He loves all things music and classic cars, which he loves to discuss as well.
To schedule an appointment with Dr. Rios, please call